With our background being in the design and manufacture of cable and wire harnesses, we are the perfect choice for our clients, both new and existing. We have a close working relationship with our hundreds of clients and we're happy to talk you through our processes, should you decide to get a quote from us.
Our sales team are waiting for your call now to discuss your own bespoke electrical wiring harness. Call today on 01792 957009 or email enquiries@sicltd.com
Quality is at the heart of our operations
One of the key components of our production process is to guide you through step by step, from quote to delivery. Wiring harnesses are used in a variety of everyday objects, the bulk being electrical devices and applications. Our harnesses send the power throughout the cable which allows the device to work.
At SIC, we don't believe in compromise when it comes to the quality of our products. Our produce used our harnesses are sourced from only the very best of our wide range of suppliers, but we also ensure that it is also cost effective.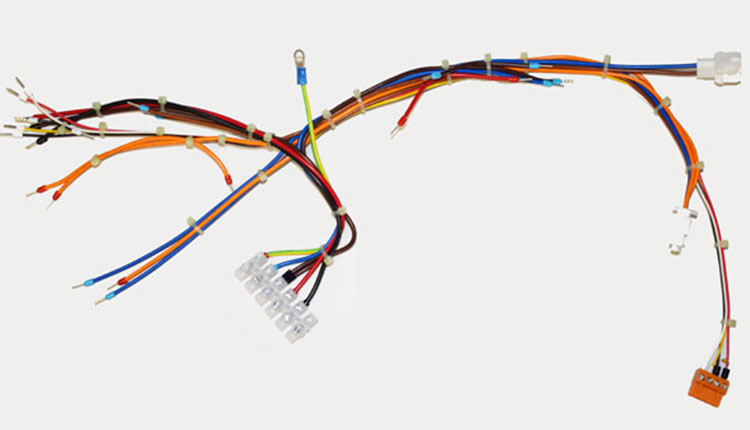 Tailored to your requirements
We understand that each wiring harness requires a different result dependant on the product and the client. Our manufacturing process starts with a lengthy discussion about what you're hoping to achieve and how you want to achieve it.
Our design team is there to then design your harnesses optimising the product to work at a high level as we only work towards excellence. Whatever the requirements, we're happy to work with you to build not only wiring harnesses but cable harness assemblies, wire looms, electrical cable harnesses and much more.
Why SIC?
SIC have over 50 years' experience in this industry. We believe in building a long-term relationship with our customers and therefore offer:
Custom harnesses with bespoke product testing,
Low cost manufacturing of all harness components,
Specialist engineers to help with design and project management,
Quality testing procedures,
Delivery options to suit your requirements.
Arrange a free consultation
SIC's technical sales team are available to discuss any customer requirement. We provide free, no obligation quotations and can also arrange a free site visit if required. Contact our team today by calling 01792 957009 or send an email to enquiries@sicltd.com